Great ideas usually stem from a certain problem. In our case, well-thumbed room folders and a flood of flyers, which we came across on our journeys, were the problem. "There has to be a better way!" we thought to ourselves. So we kept developing this approach and made the digitisation and communication within the hotel industry our passion and profession.
Foundation and kick-off in the German-speaking world

Foundation of Gastfreund GmbH and launch of the Digital Guest Directory in Germany, Austria and Switzerland.
Expansion and new products
Hotelcore offers a broad range of products in Germany, Austria, Switzerland, Italy, Liechtenstein, Belgium, Luxemburg, the Netherlands and the United Kingdom.
The Hotelcore team support more than 6,500 customers in 15 countries in digitalising their guest journeys.
Our latest product perfectly complements the product range, making Hotelcore the all-in-one Hotel Operations Platform that supports hosts not only in front of, but also behind the reception desk.
From being a start-up to becoming a successful company
In big cities, start-ups are nothing out of the ordinary. The Allgäu, however, isn't usually associated with them. We consider this tourism-heavy location our lucky strike since it has played a major part in our success: after all, there's hardly any place closer to the market than the Allgäu. That way, we soon found out which digital tools are the best to meet the expectations of both hoteliers as well as guests.
Thanks to our investors and our quickly growing team, we went from being an Allgäu start-up to becoming an international company with a second office in Berlin within a short time. With ten years of expertise and more than 6,500 customers in 30 countries, Hotelcore is considered a pioneer in the sector of digital guest services.
are given to our apps in the app stores on average
the minds behind Hotelcore
Richard Vogler
Chief Sales Officer
Daniel Schulze
Chief Executive Officer
Katja Weinmüller
Chief Strategy Officer
Florian Byliza
Chief Technology Officer
Ten years ago, we started as a small start-up. Today, we are a successful company with about 100 employees. And we're proud of it! However, we've never abandoned the start-up mentality that brought us here:
Equal terms, short decision channels, proactive people and a friendly atmosphere are of great importance to us. So you want to be part of this unique team? We look forward to your application!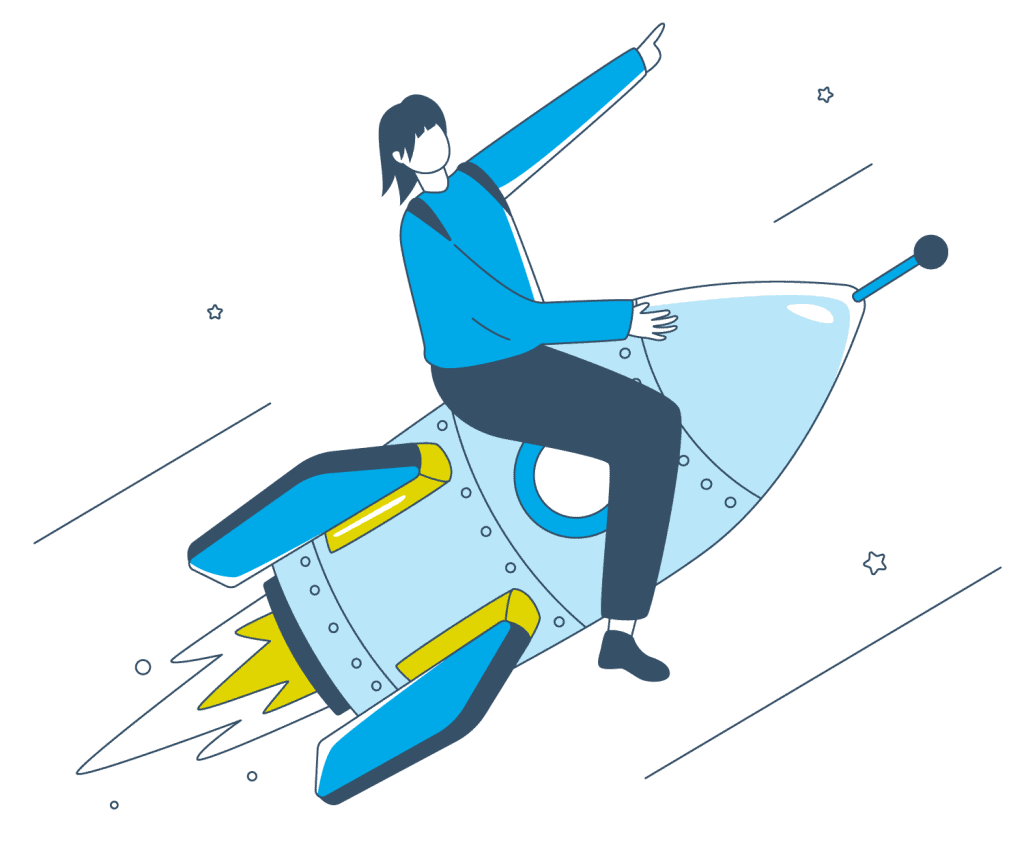 We
… have our hearts in the right places.
… work on equal terms.
… pursue our goals with passion.
… are proactive.
… respect each other.
… are one team!
flexible working hours
an awesome team
exciting training opportunities
great team events
company pension scheme
great coffee and fresh fruit
Here's what our team thinks
Alexandra
Head of Customer Relationship Management
"When it comes to my workplace, being in touch with other people is my number one priority. With no two customers being alike and each of them having individual demands, I face new challenges and exciting tasks every day. There's not a single moment of boredom or monotonous work here. We personally support and help every single one of our customers. However, I also feel absolutely appreciated and important as an employee. I'm treated with respect, I can actively share my ideas and, above all, I never feel overlooked. The friendly and open-minded atmosphere is a special trait, both in my own team but also company-wide."
"At Hotelcore, I've felt perfectly comfortable from the very first moment on. A horizontal organisation, great colleagues, approachable bosses – what else could you ask for? I appreciate the many liberties I have in my workflow, since they show the trust and confidence placed in my projects, tasks and ideas. At work, I can always count on the know-how and experience of my peers and use it to improve my own skill set."
"I have been working at Hotelcore since 2016 and successfully completed my professional training as a media designer. During this time, I have learned all the important knowledge and skills for my profession. I really appreciate being able to bring my creativity and own ideas to Hotelcore. Every day I look forward to new challenges and to working with a great team."
"Playing a part in the creative process while developping your personal and professional skill set. Sounds good, feels even better, and is the long and short of my work at Hotelcore. It really makes me happy because I feel like making an actual contribution – to both my team and our customers. Our offices are packed with freethinkers, penmen and -women, pioneers, out-of-the-box thinkers and team players – a joint effort to reach a joint vision."
"Team spirit, flat organisation and direct communication channels are more than just empty words at Hotelcore. This is a place where verbal acrobats, team players, trailblazers and visionaries join forces to offer our customers the best possible product, to shape the future of digitalisation and to sustainably improve the industry. For me, the good work-life balance and high flexibility also make Hotelcore one of the most attractive and modern employers in the region."
"What I enjoy most about my job as Sales Manager is the contact with the hosts. I meet new people every day, and hardly one day is the same as another. That's what makes the job so varied and satisfying for me. In addition, Hotelcore enables me to develop professionally through internal coaching. The flat organisation and direct communication channels with both the team and the management allow us to successfully work together at eye level."