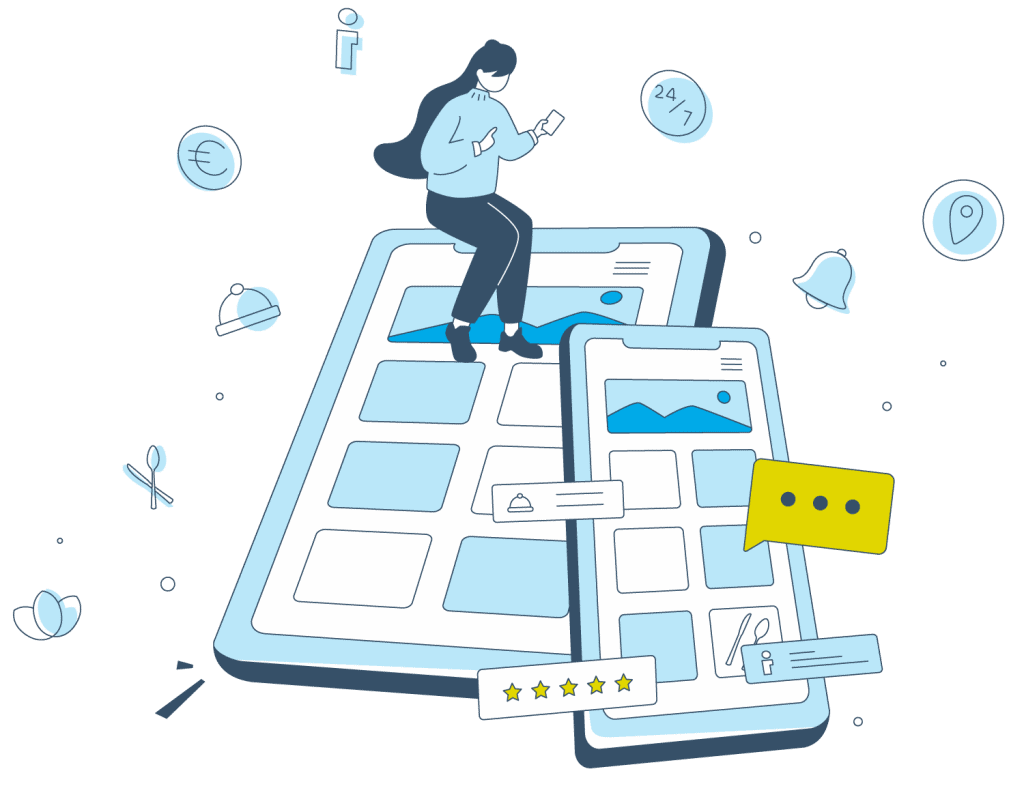 For your guests' mobile devices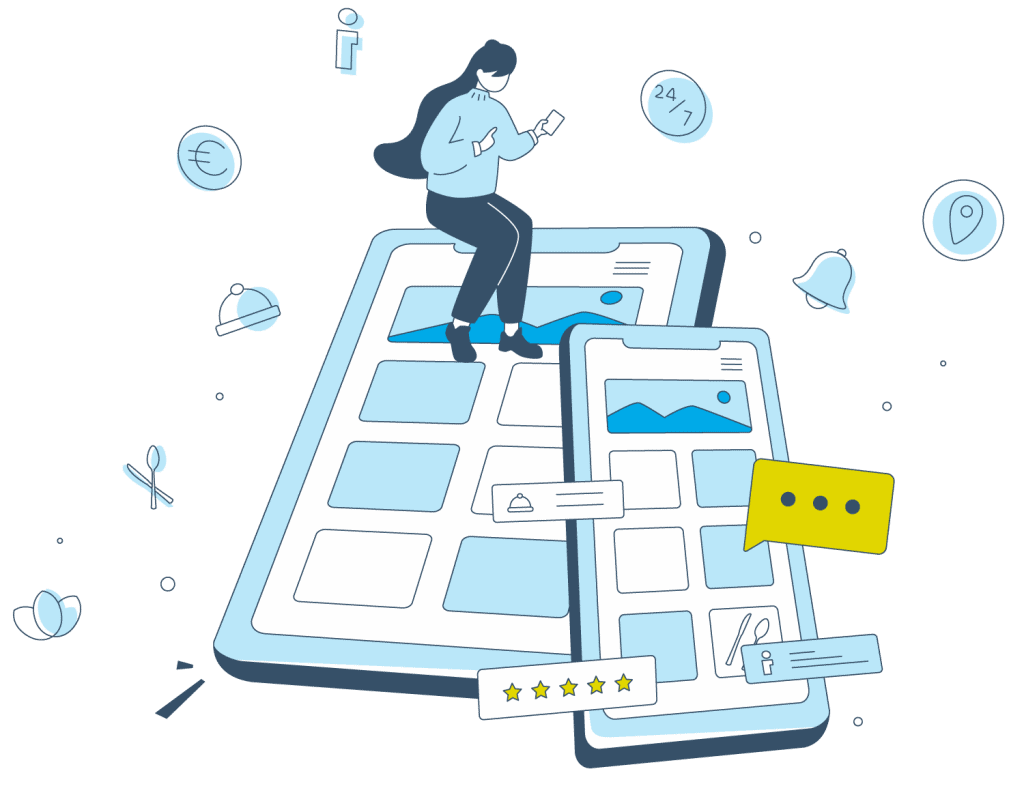 INFORMATION AND OFFERS AVAILABLE AROUND THE CLOCK
The must-have
for you and your guests
Guests expect digital services, like the Digital Guest Directory, in their holiday accommodations. After all, smartphones and the likes have become our constant companions. The Digital Guest Directory provides your guests with everything they need to know for their stay, accessible on their very own smartphones and tablets. Bring Your Own Device is the name of the game! It's the most convenient and hygienic solution for you and your guests.
No unnecessary questions, no research, no time wasting. Your guests find what they're looking for – contactless yet personal.
Features of your Digital Guest Directory
Replace the vast amount of flyers and brochures with the modern, digital solution of your room folder. It combines many interactive features that facilitate communication with your guests, increase your upsellings and reduce your team's workload.

Guest information
Inform your guests about offers, phone number, addresses, hygiene regulations, menus, daily programmes and more.

Digital travel guide
Comes with tips about sights, attractions, excursions, events, weather and more, all available in our data pool.

Enquiries & bookings
Thanks to interactive forms, guests book offers such as spa appointments, breakfast courses etc. – and you can manage bookings easily online.

Digital services
Refreshingly convenient: request late check-out, cancel room cleaning, order bread rolls, fill in registration forms and much more.

Chat
Reach your guests personally with the integrated chat feature and answer their questions in the blink of an eye. That's direct communication made easy!

Push notifications
Send push notifications to your guests and provide them with information, offers and things to know in real time.

Journey Mail
Send your guests automated e-mails even prior to arrival with a link to the guest directory. This way, you increase bookings and keep in touch.

Events
Highlight your events! From gala dinners to the Happy Hour through to sport courses, excrusions or regional highlights.

Feedback & reviews
Gather direct feedback from your guests or ask them to leave a review on the major platforms (HolidayCheck etc.).

Magazines & journals
Entertainment is guaranteed thanks to the broad selection of newspapers, magazines and journals, which are available as e-papers.

You can use several interfaces of our partners (PMS, reviews, routes and tours, weather and more). Learn more here!

App & web version
Your guests can access the DGD as free app or as progressive web app via Internet browser.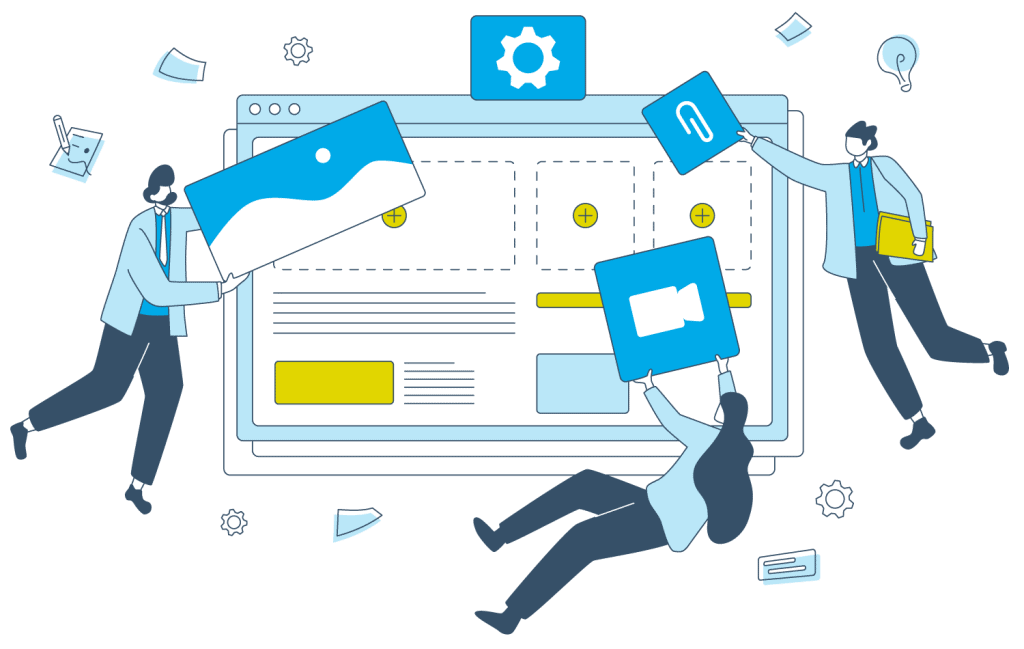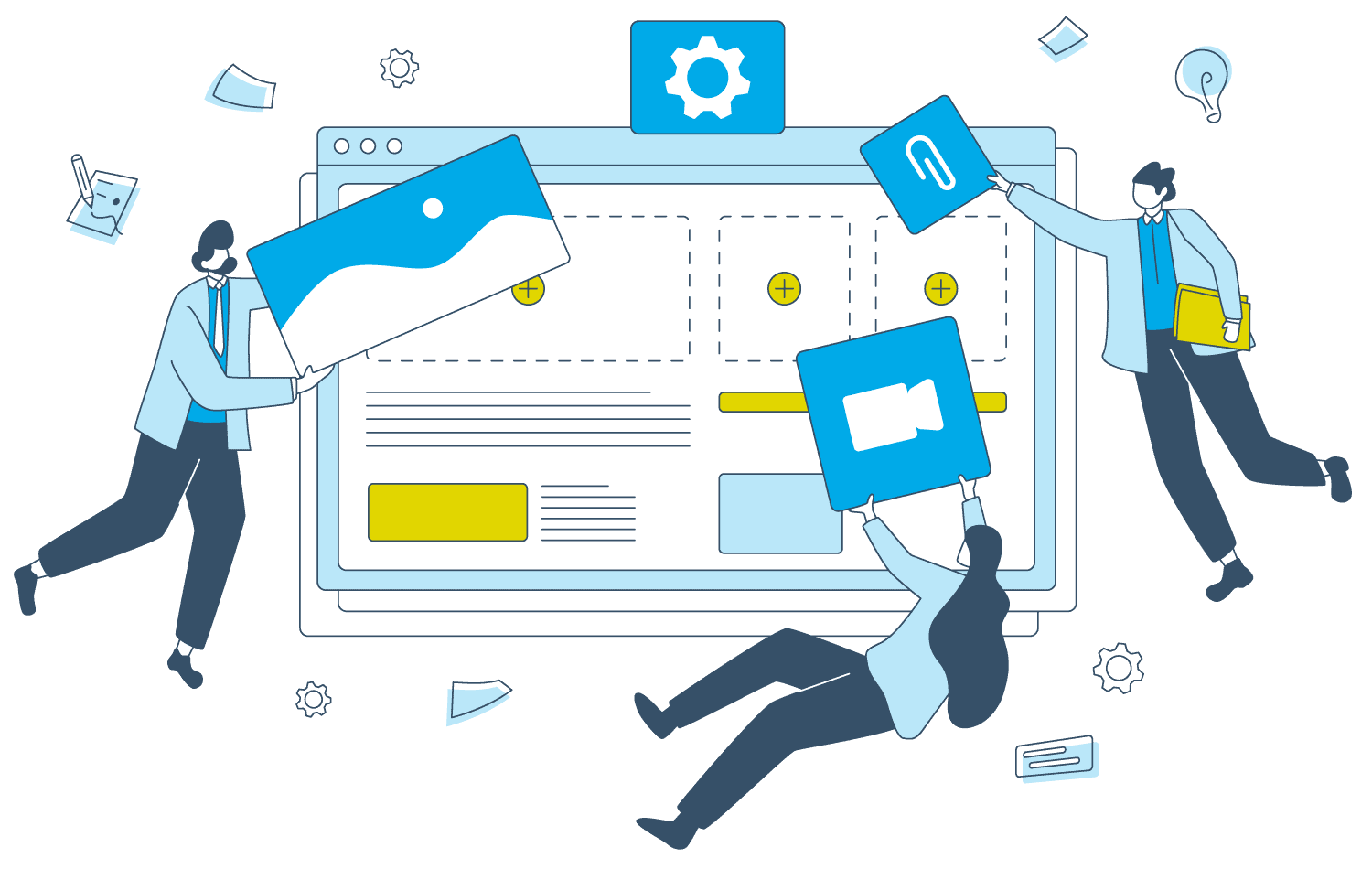 We'll take care of the setup for you!
We know you have a lot on the table. That is why we're happy to create the contents of your Digital Guest Directory – according to your expectations.
Afterwards, you can easily manage your contents through the online content management system. Your contact person will always be happy to support you and provide useful tips and tricks. This customer service is highly appreciated by our customers.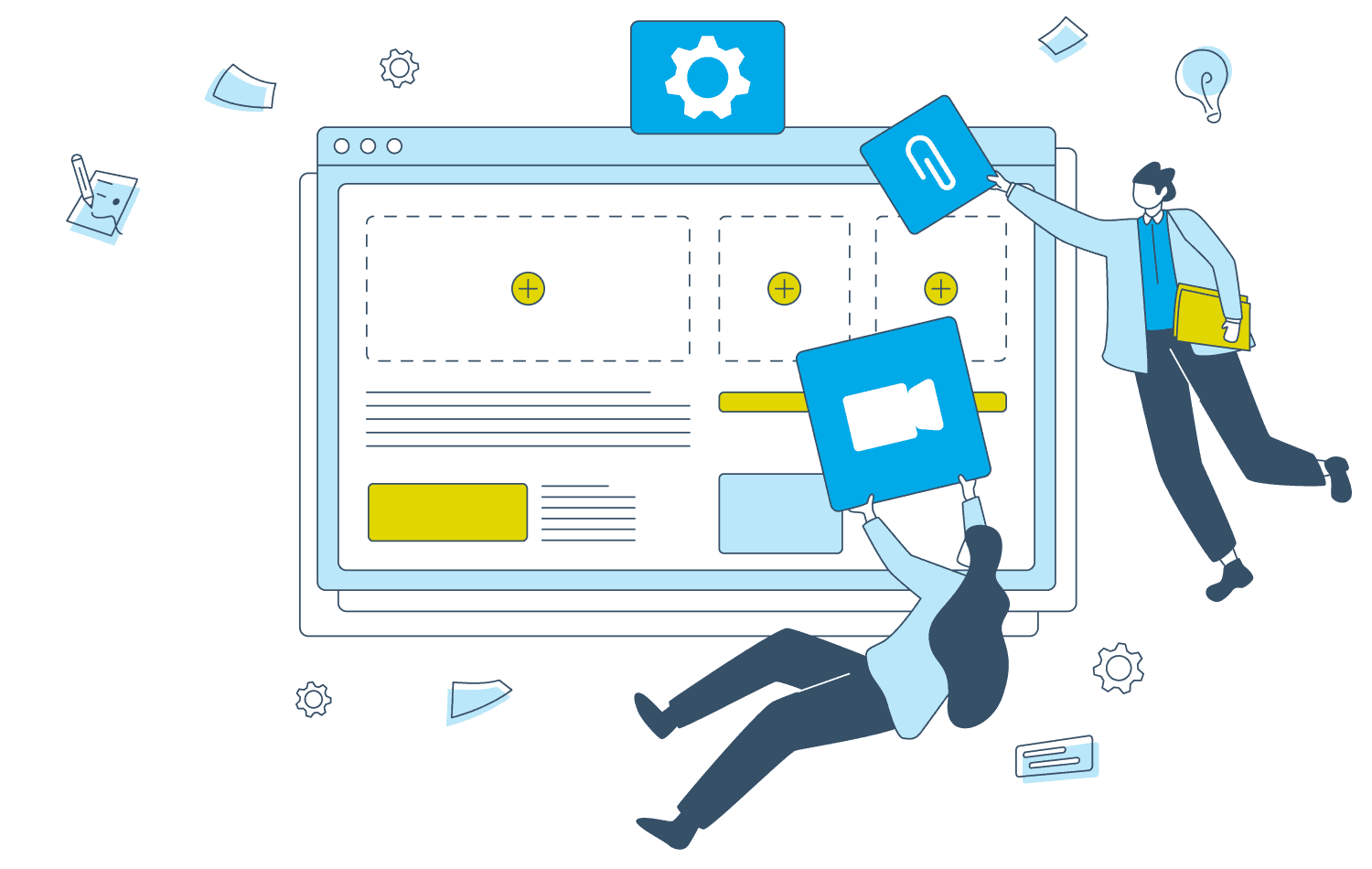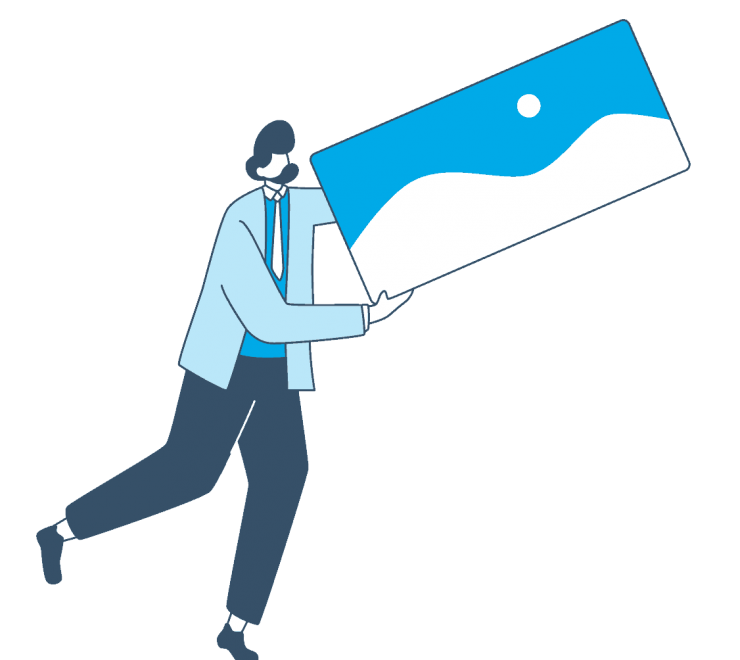 Advantages of the Digital Guest Directory

Improved service
The digital service complements your personal service and is available around the clock.

Reduced workload
Frequently asked questions of your guests are answered and your offers can be booked online.

Increased sales
Your offers and services are put into the spotlight and can be booked around the clock. This will increase your sales.

More sustainability
Prints and flyers are a thing of the past. The possibility of cancelling the room cleaning leads to more sustainability.

Increased guest satisfaction
Guests expect digital services in their holiday accommodations. Inspire your guests with your digital services!

Lower costs
Reduced workload, optimised check-ins and more efficieny when planning housekeeping services.
FAQs about the Digital Guest Directory
Here's what our customers think
3* Waldhaus Lauenhain
Tom Möbius
"We are happy to have chosen Hotelcore: All employees are friendly and professional at all times. If we have questions, we can contact customer support and our personal contact will definitely find a solution for us. Guestfriend is a great way for hotels and guesthouses to highlight and support their online presence."
4* Hotel Kessler Meyer Well & Wine
Jessica Simon
"The digital forms are amazing. Especially in these modern times: they are hygienic, can be filled out in next to no time and can be accessed from anywhere. Our guests use them to book wellness appointments or dinner tables, without any effort for us. Once the forms have been submitted, we can start to manage them and plan ahead. That's perfect: We save precious time while meeting our guests' expectations."
Alpgau Ferienwohnungen
Florian Süßmair
"Hotelcore is also suitable for small businesses that wish to stand out against competition. We are happy to provide our guests with sustainable offers in our apartments through the Digital Guest Directory and the Wi-Fi Landing Page. After all, modern guests are always online and use their smartphones and tablets for virtually everything."
4* Hotel Steiger
Sabine Steiger
"Hotelcore attends to all requests and questions in a quick and competent way. We are happy to have chosen the Digital Guest Directory by Hotelcore and appreciate its great help in our daily work. What's really fantastic is the fact that we can create the Hotel Newspaper with the very same system – which saves us even more time!"
Hotel Jungbrunn
Dagmar Lechleitner
"We want to make sure our guests feel comfortable from the very first moment on. So we highlight our Digital Guest Directory during check-in, making everything they need to know easily available. That way, we don't have to flood them with information – which reduces check-in time. Some guests even know all about our offers and services before they arrive because they had a look at the Digital Guest Directory at home."
Waldcamping Feldkirch
Gerold Danner
"The world of today can't be imagined without digitisation. Guests expect information to be available in a digital form – flyers and brochures are less and less popular. Thanks to the Digital Guest Directory, our guests can access all information around the clock. Our campsite guests read up on shopping possibilities, leisure activities, events, restaurants and more independently and comfortably."
Huxfeld-Hof
Martina Warnken
"We have been using Hotelcore for several years and are very satisfied. For us, the Digital Guest Directory simplifies our work considerably, since we no longer have to maintain paper folders. All important information, tips and hints are stored and exchanged very quickly. The customer support is always fast and friendly. Furthermore, our guests also appreciate this service very much. We can really recommend Hoteclore!"
Wander & Wildkräuter Gasthof Linde
Marc Meßmer
"For eight years now, we have found a reliable partner in Hotelcore to provide our guests with lots of information about our hotel and the region before check-in and during their vacation. What we really like: we can easily send push messages with promotions and news directly to our guests' smartphones. They are well-informed and for us, the effort for advice and explanation has been reduced significantly."
Wald- & Schlosshotel Friedrichsruhe
Jürgen Wegmann
"The feeling of being informed and flexible at any time is a basic need of our guests. With Hotelcore, we satisfy this need and create a smart feeld-good factor. As a central information platform, our guests have everything important on their smartphones - in the app or in the browser. They can access tips and recommendations in the region or request spa or table reservations directly online. Thus, digital communication and personal service complement each other perfectly and satisfy not only the guests but also the staff."
Guesthouse Janßen
Lars Janßen
"Since we started using Hotelcore, we have been enjoying a professional cooperation. From the beginning until today and certainly beyond, everything worked out very well. It has even increased our customer base and made it more diverse in all age groups. My spontaneous thoughts about Hotelcore are the words qualified, masterful, cordial and forward-looking."
Would you like to highlight your Digital Guest Directory? We've got you covered. Our digital info points display your Digital Guest Directory in public areas and attract your guests' attention around the clock.
EXPERIENCES WITH GUESTFRIEND
Success stories of our customers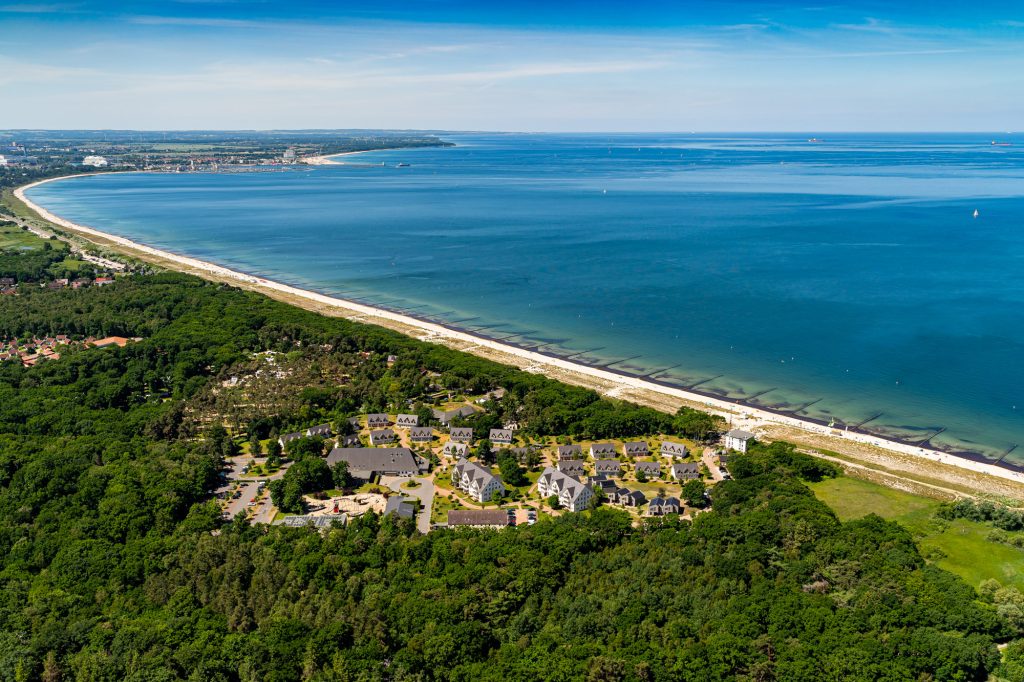 StrandResort Markgrafenheide
Digital guest services: permanent contact throughout the holiday journey, reduced workload yet more sales.
Download PDF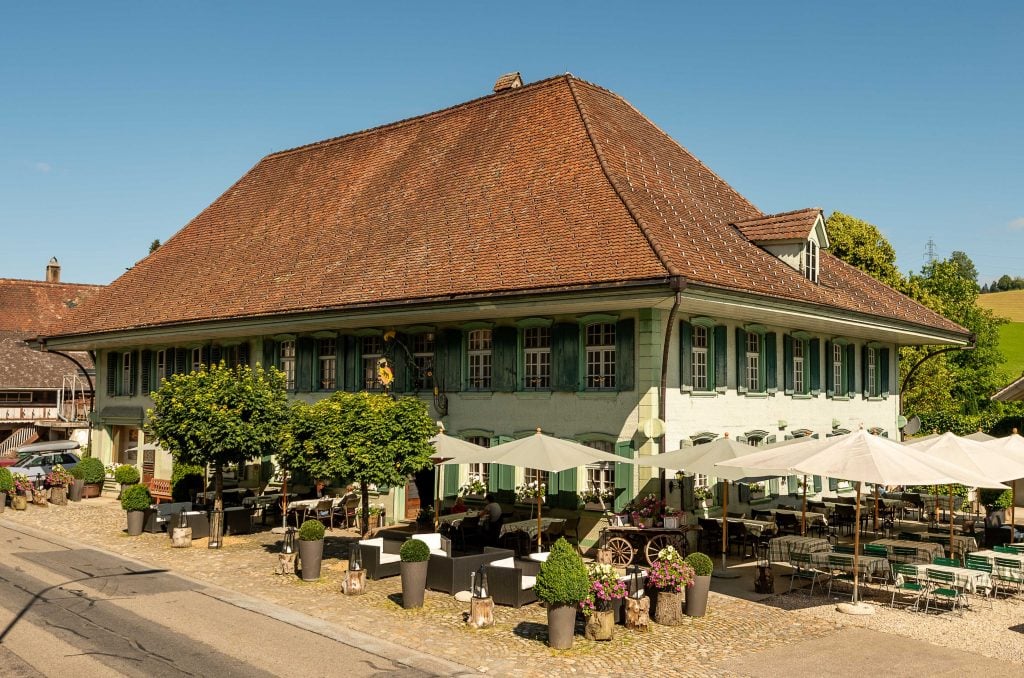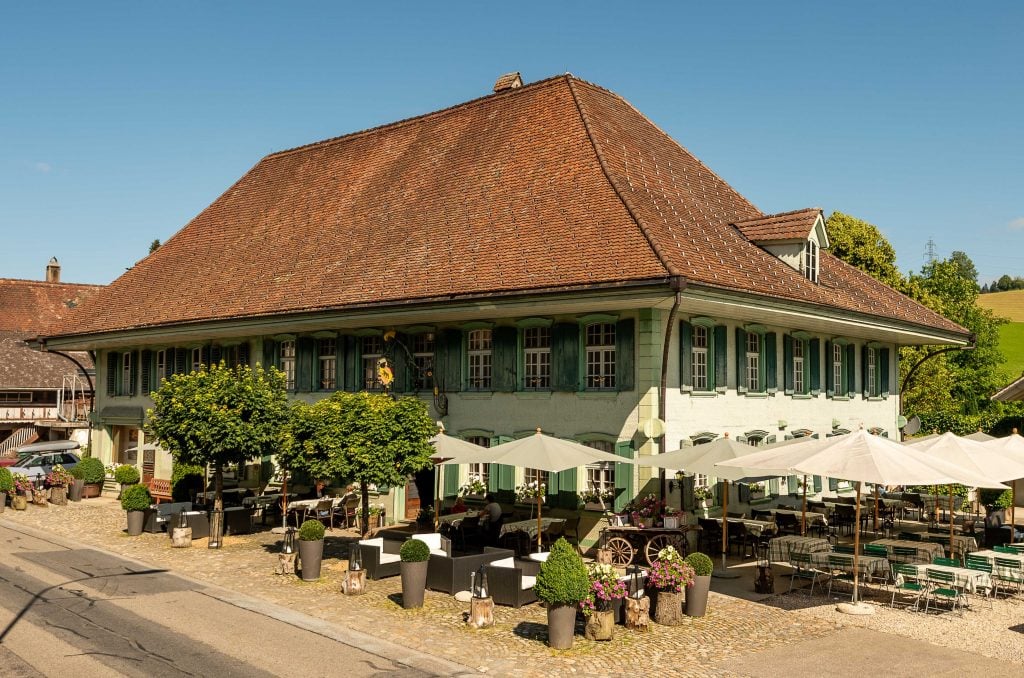 Romantik Hotel Bären
Digital services bring in €2,500 per month in the Hotel-Restaurant alone, paying themselves off within next to no time.
Download PDF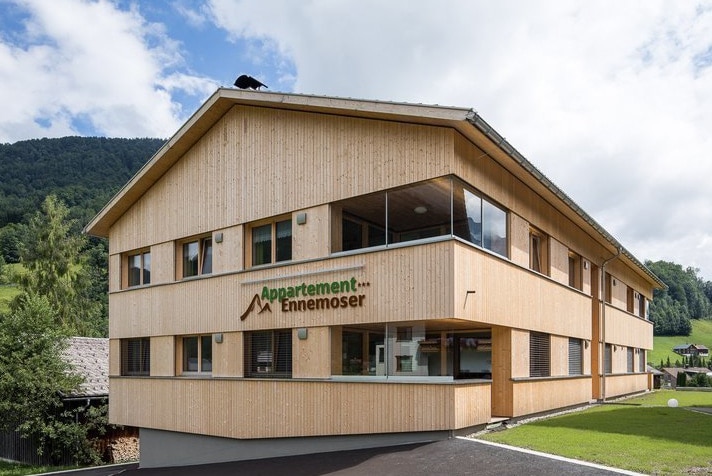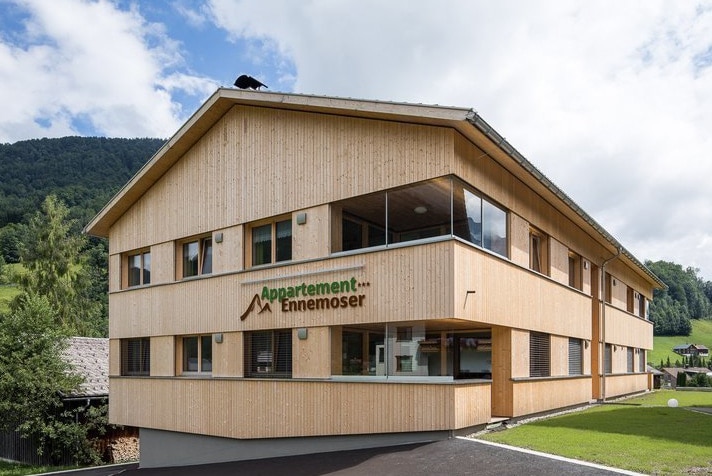 Appartements Ennemoser
Digital Guest Directory supports guests as their digital holiday companion and makes offering the bread roll service less complicated for the host.
Download PDF
We'll be happy to provide you with further information!
Simply leave your contact details. Your contact person will get back to you as soon as possible to answer your questions.