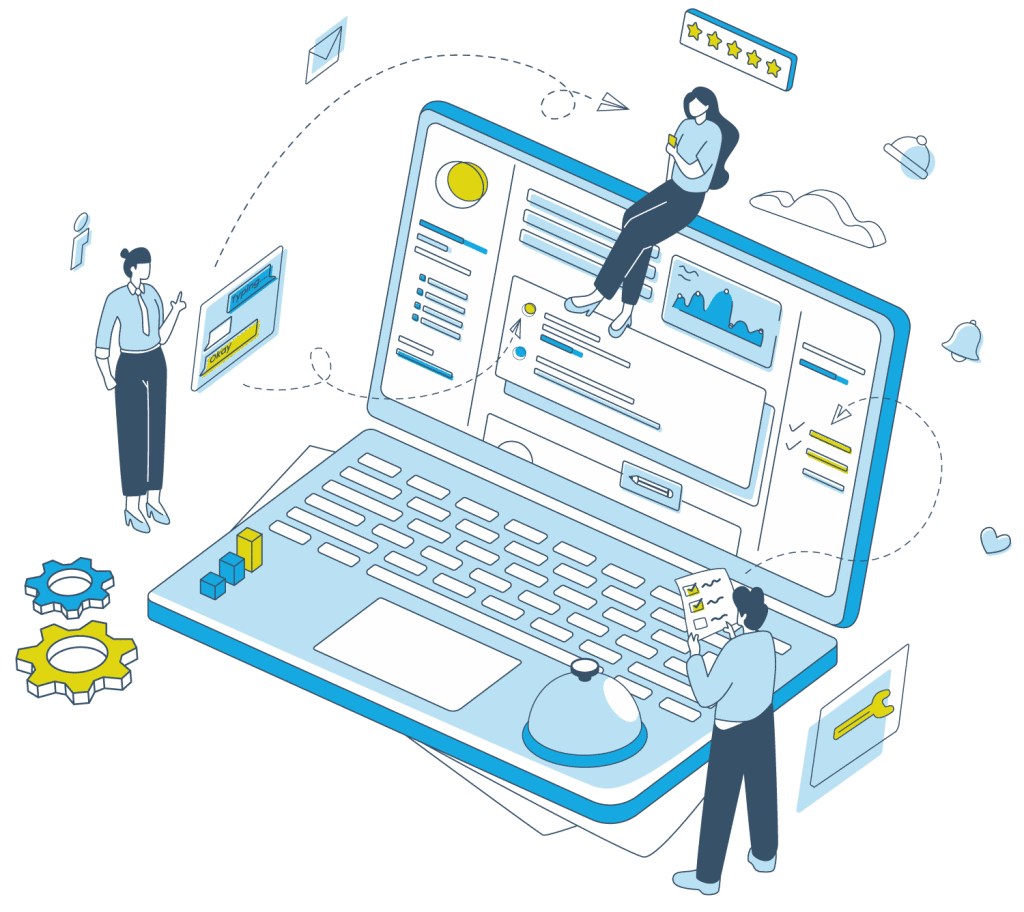 Your Hotel Operations Platform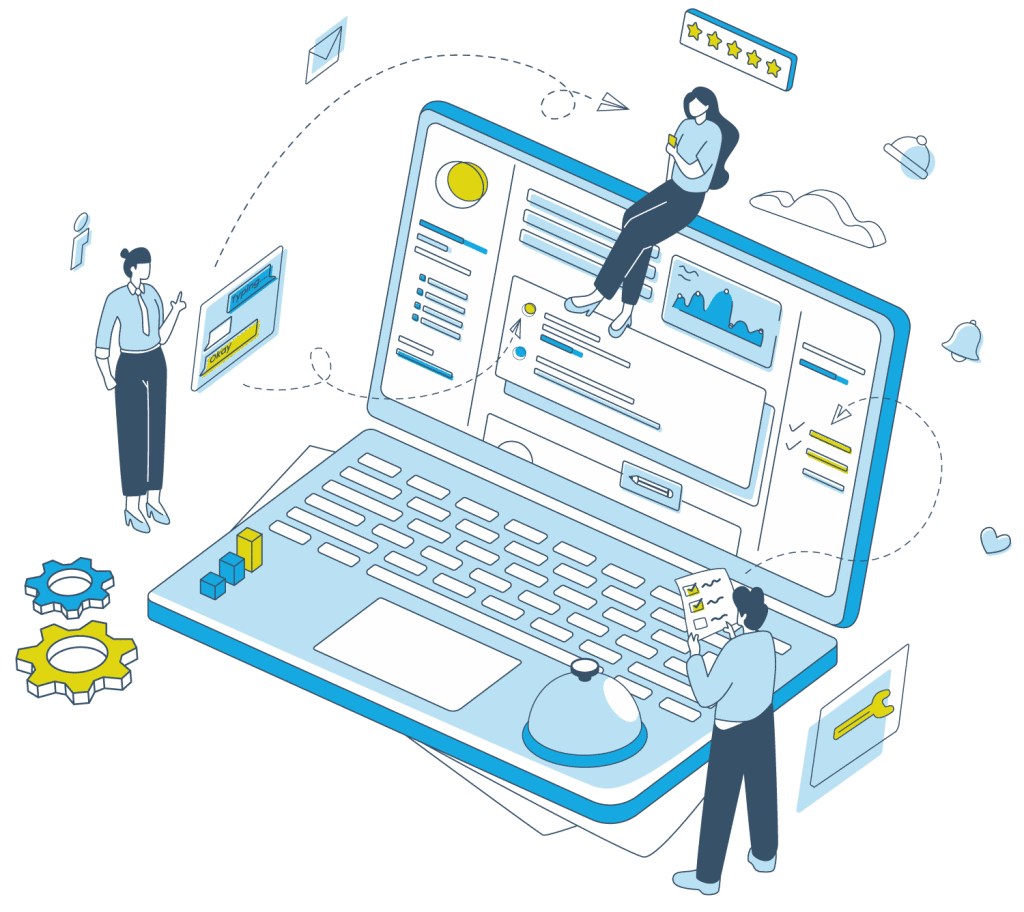 COMMUNICATION. ORGANISATION. COORDINATION.
The core part of your business.
The Hotelboard is the digital centrepiece of your hotel, because the Hotel Operations Management links all departments and allows centralised team work in one digital space.
Your team can communicate via the Hotelboard and organise tasks quickly and easily. The Hotel Operations Platform really gets your team going. With smooth and transparent work processes.
And your guests will benefit from the Hotel Operations Platform too: It bundles guest requests and messages, which your team can then organise with just a few clicks. Your guests will love this real-time service!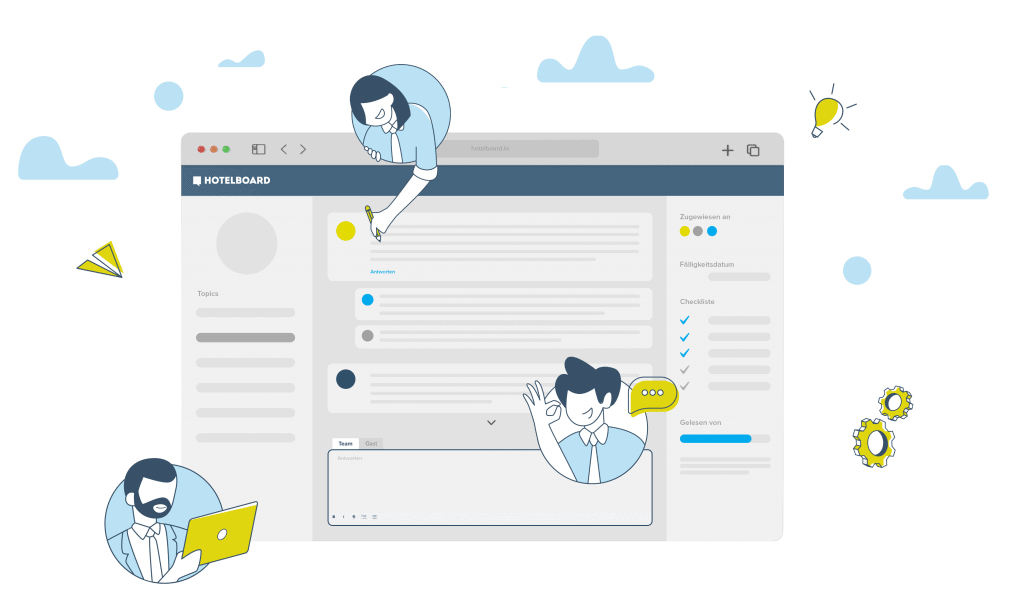 Say goodbye to post-its and annoying Excel tables: The Hotelboard is ideal to optimise your workplace and improve the work quality and satisfaction of both your team and your guests.
Internal team communication
Your team can communicate via the Hotelboard, either 1:1, group chats, cross-departmental or global. Transparent and comprehensible communication throughout the team. Thanks to the "read" status, you can also see when the information has been received. And best of all, thanks to automated translation into numerous languages, any language barriers within the team are a thing of the past.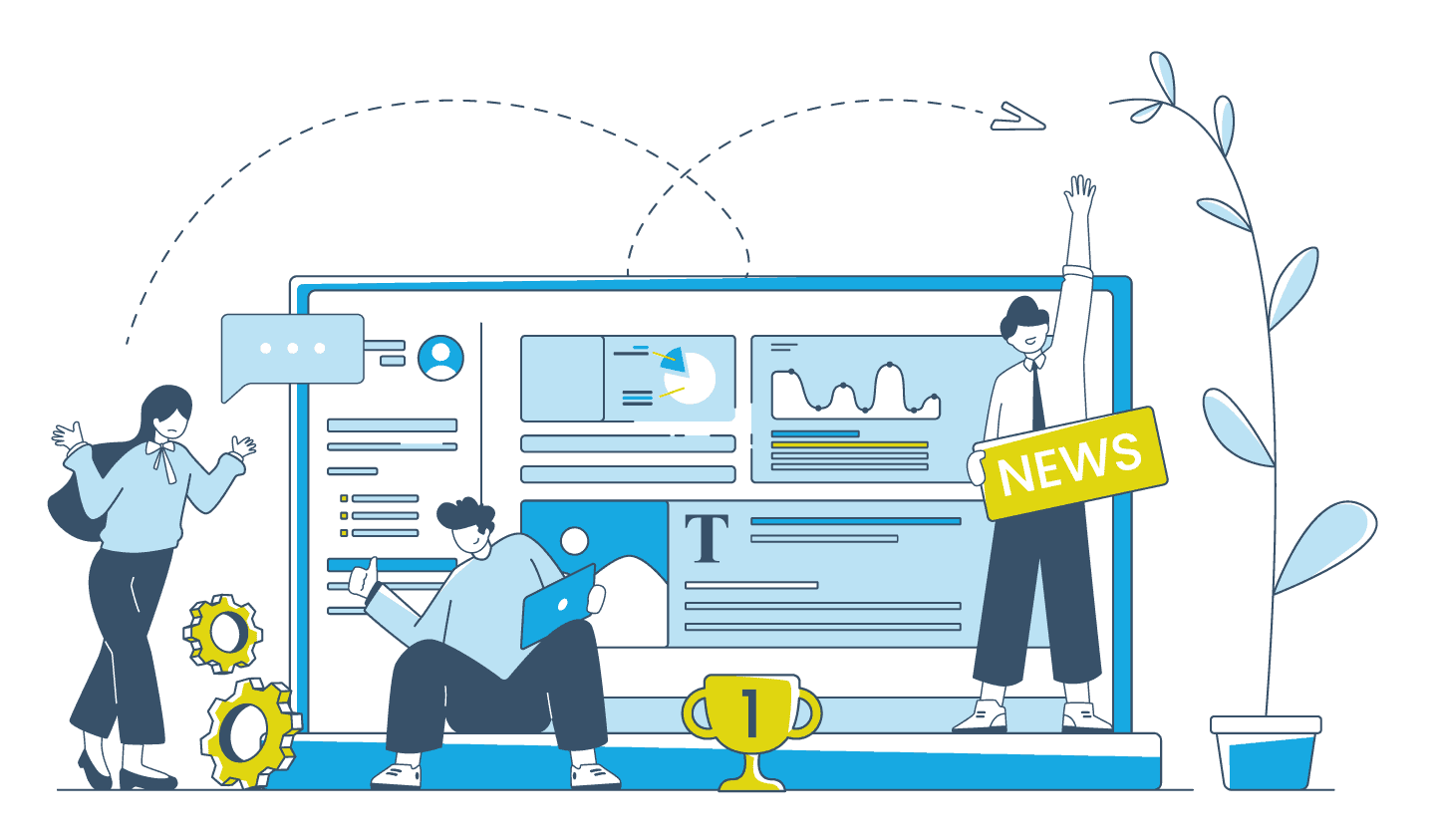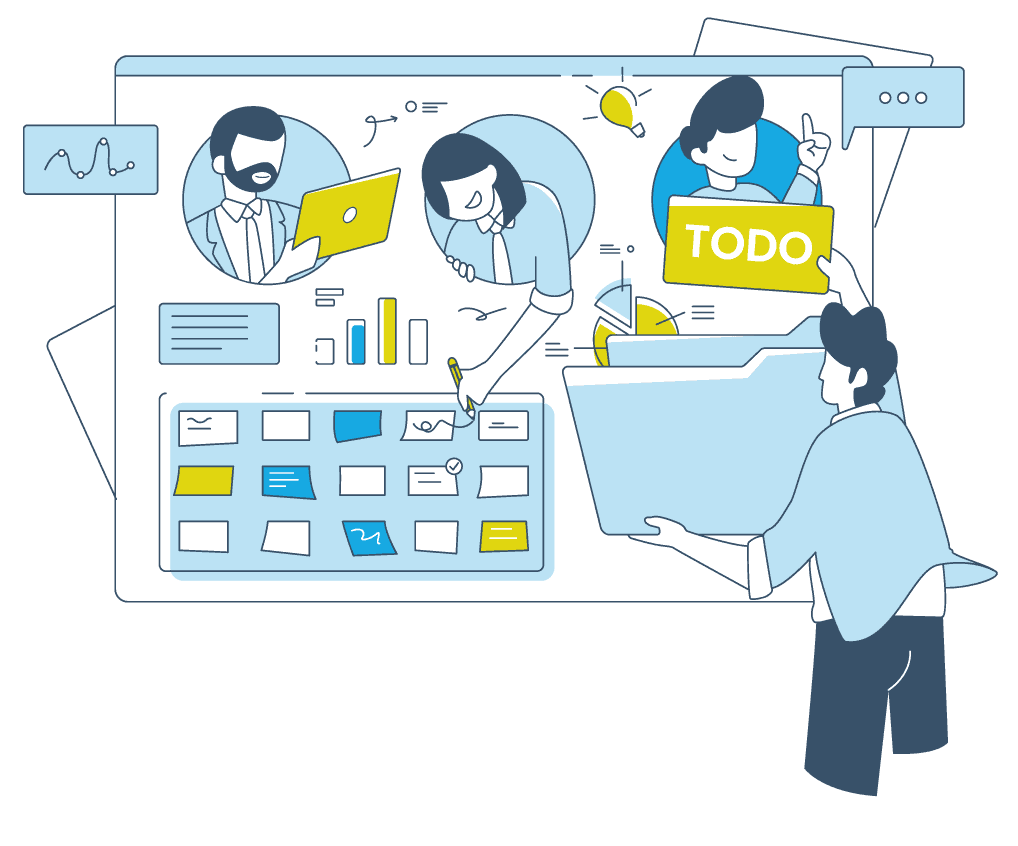 Task management
Organise your to-do list in a transparent and paper-free way, add optional file attachments and assign tasks to your team members with just one click. Check lists, deadlines, templates and notifications facilitate your task organisation.
The ideal tool for shift changes, lost and found items, organisation of requests and a lot more.
Guest communication
Organise requests (room cleaning, wellness appointments, repairs etc.), chat messages and feedback of your guests in the blink of an eye: once your guests send you a message, you can reply and assign the task to the team member in charge.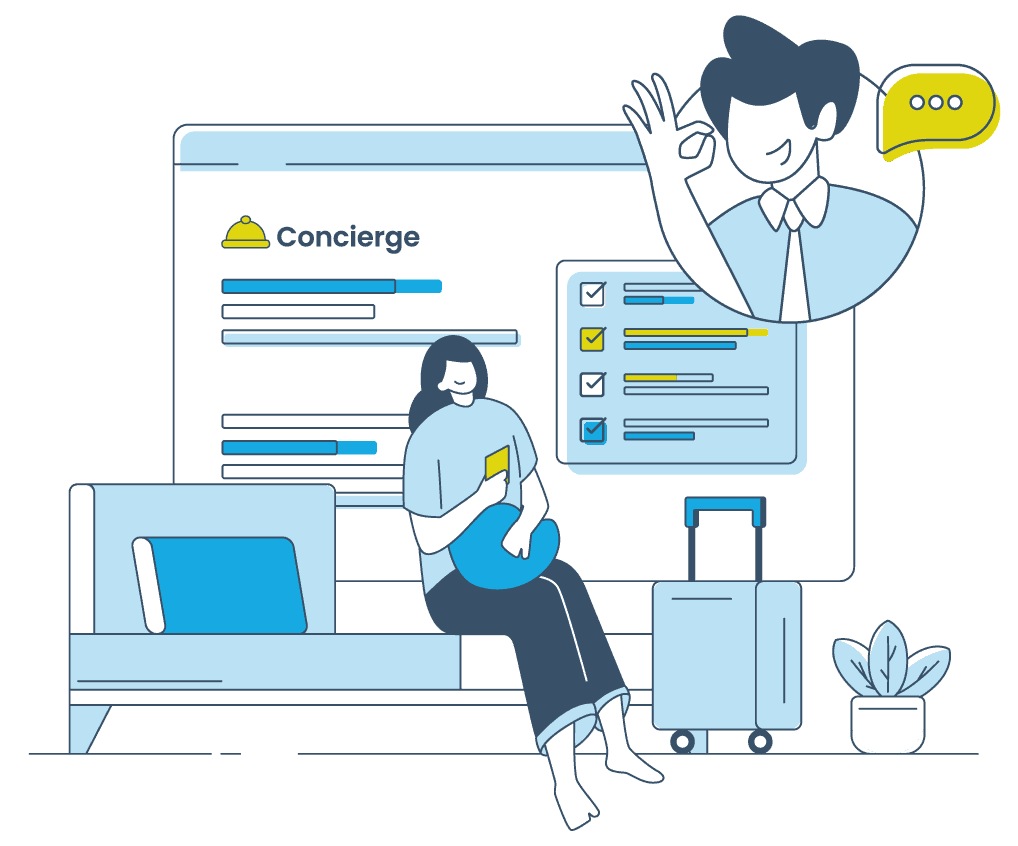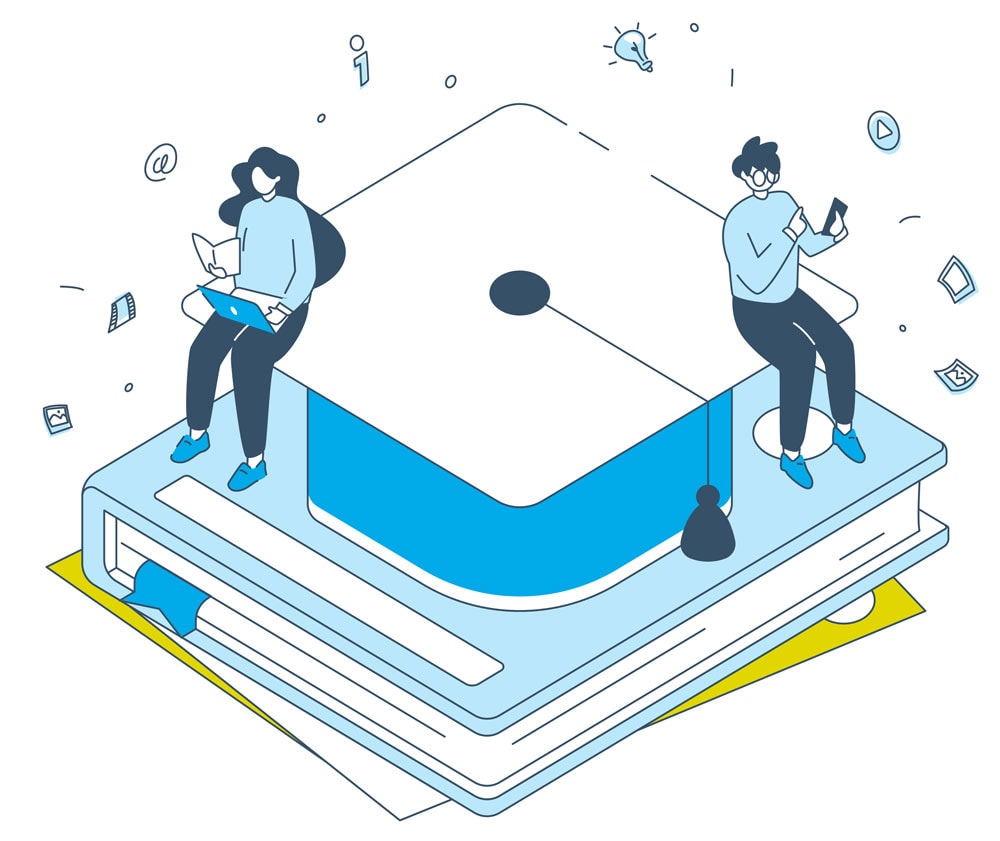 Knowledge management
Save any useful information for your team in the Hotelboard: Integrate documents such as employee manuals explaining the assignments, responsibilities and processes. Facilitate onboarding of new team members and share information such as birthdays, new colleagues and more.
Search
Anything else? Sure! Thanks to the search bar, you can find requests and tasks in next to no time.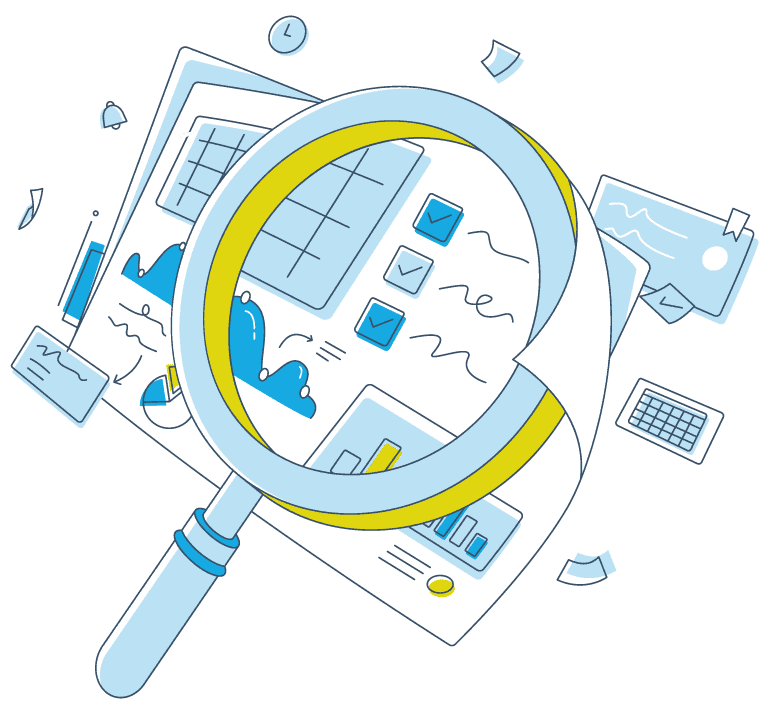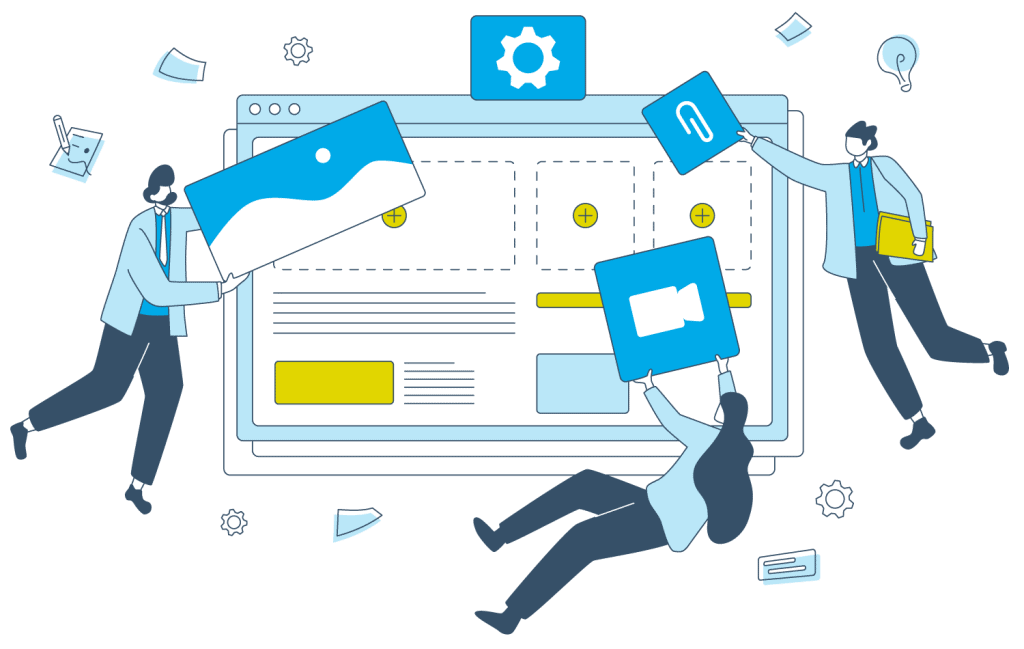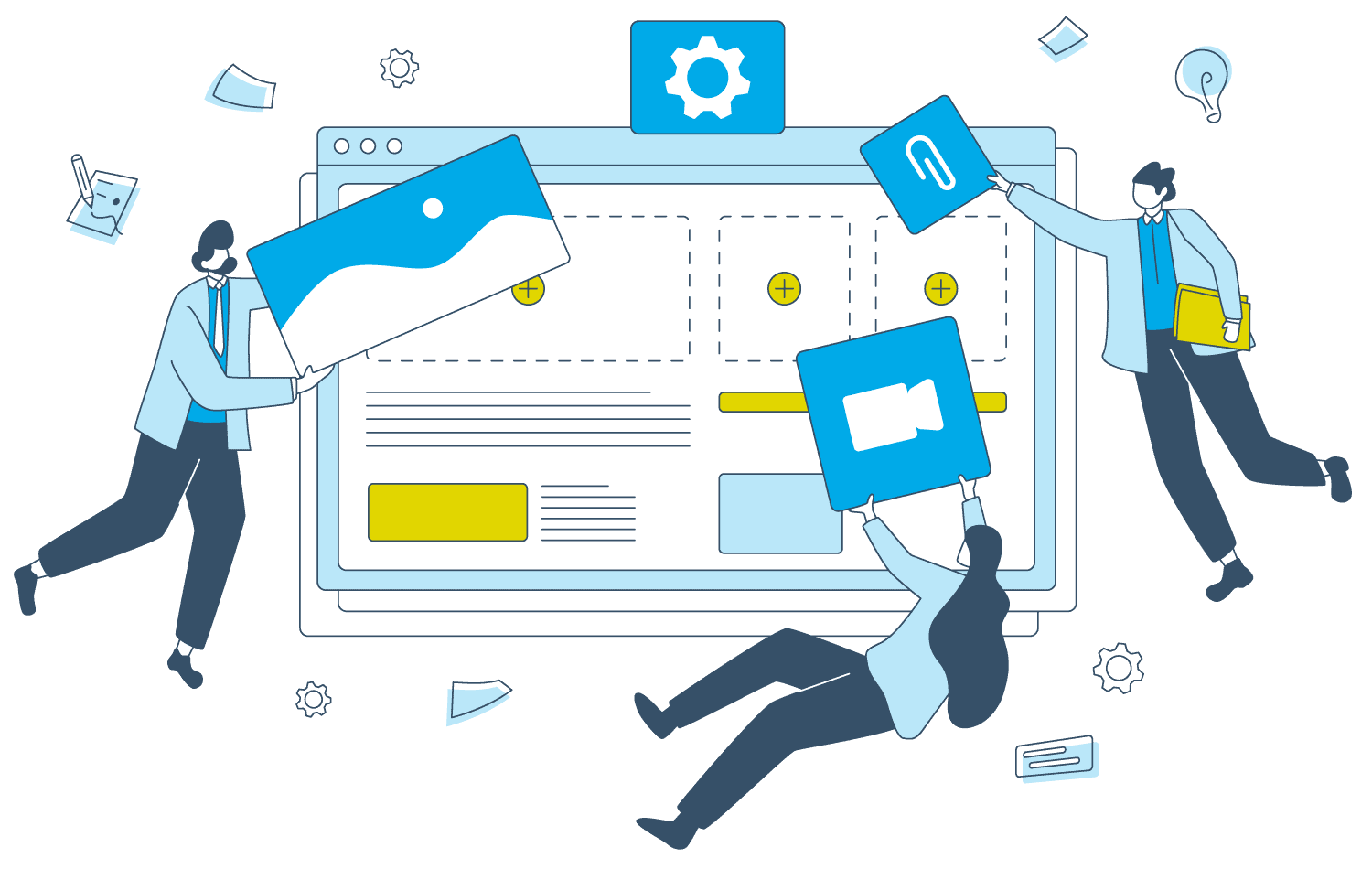 Improve your team work with the Hotelboard. It is accessible on smartphones, tablets and computers – either as progressive web app or as a native app.That way, it can be used by all team members, even on their private devices. GDPR-compliant communication with maximum confidentiality and without the need to purchase additional hardware.And if there's a problem: Simply get in touch with your contact person at Gastfreund to have your questions answered or receive training for your team – free of charge!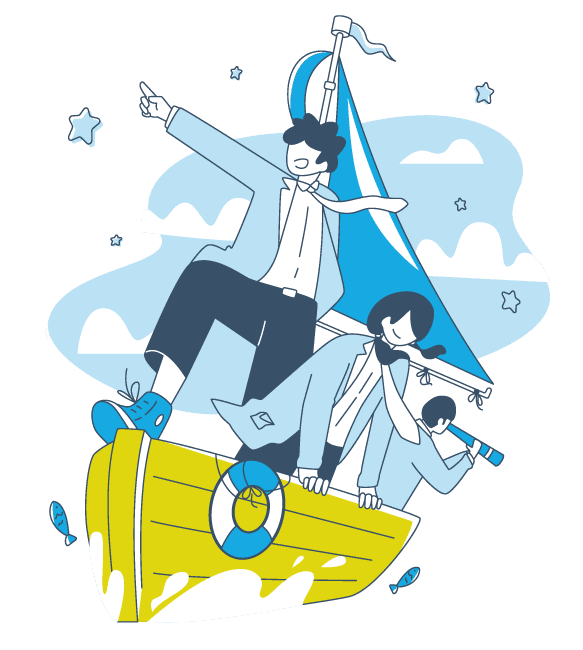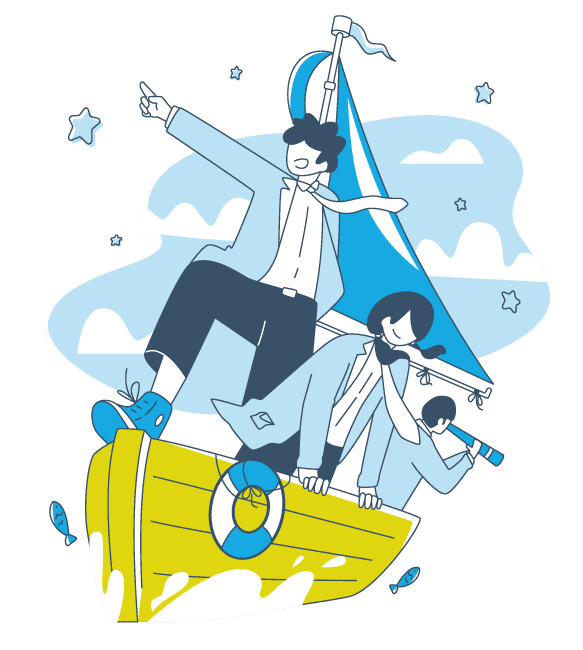 Advantages of the Hotelboard

Higher productivity
Work through your to-do list in an efficient and transparent way.

Efficient planning
Plan resources even better by assigning tasks with just a few clicks.

Higher guest satisfaction
Your team can take care of guest requests quickly and efficiently.
More team work
Improve team communication and collaboration.

Reduced workload
Optimized processes save time and improve employee satisfaction.

Increased professionalism
Paper-free, digital tools reduce error sources and increase work quality.
FAQs about the Hotelboard
THE PERFECT COMPLEMENT TO THE HOTEL BOARD
The Digital Guest Directory
In the Digital Guest Directory, guests have access to useful information for their stay: offers, services, recommendations, excursions and a lot more. Requests sent via the Digital Guest Directory will be forwarded directly to your Hotelboard so your team can take care of them quickly and efficiently.
Here's what our customers think
EMA House Hotel Suites
Jonathan Anthamatten
"For us, the Hotelboard is a valuable asset in both the guest and team areas. We place the highest value on first-class guest service. Therefore, we use the Hotelboard to answer guest enquiries that we receive via our digital guest directory immediately, and also to organise them in the team. On top, it supports us in communicating staff information easily, recording work processes in a comprehensible way and incorporating ideas from our team. We are convinced by the easy handling and the possibility to use the tool individually!"
Sportcamp Melchtal
Sarah Durrer
"With the Hotelboard, we can finally coordinate our group arrivals transparently across departments. All information is directly with the right person and we have a good overview of what still needs to be done. This way we ensure smooth arrangements and handovers. The Hotelboard is easy to use, so we were able to integrate it quickly into our daily work and simplify work processes."
We will be happy to provide further information!
Simply leave your contact details. Your contact person will get back to you as soon as possible to answer your questions.