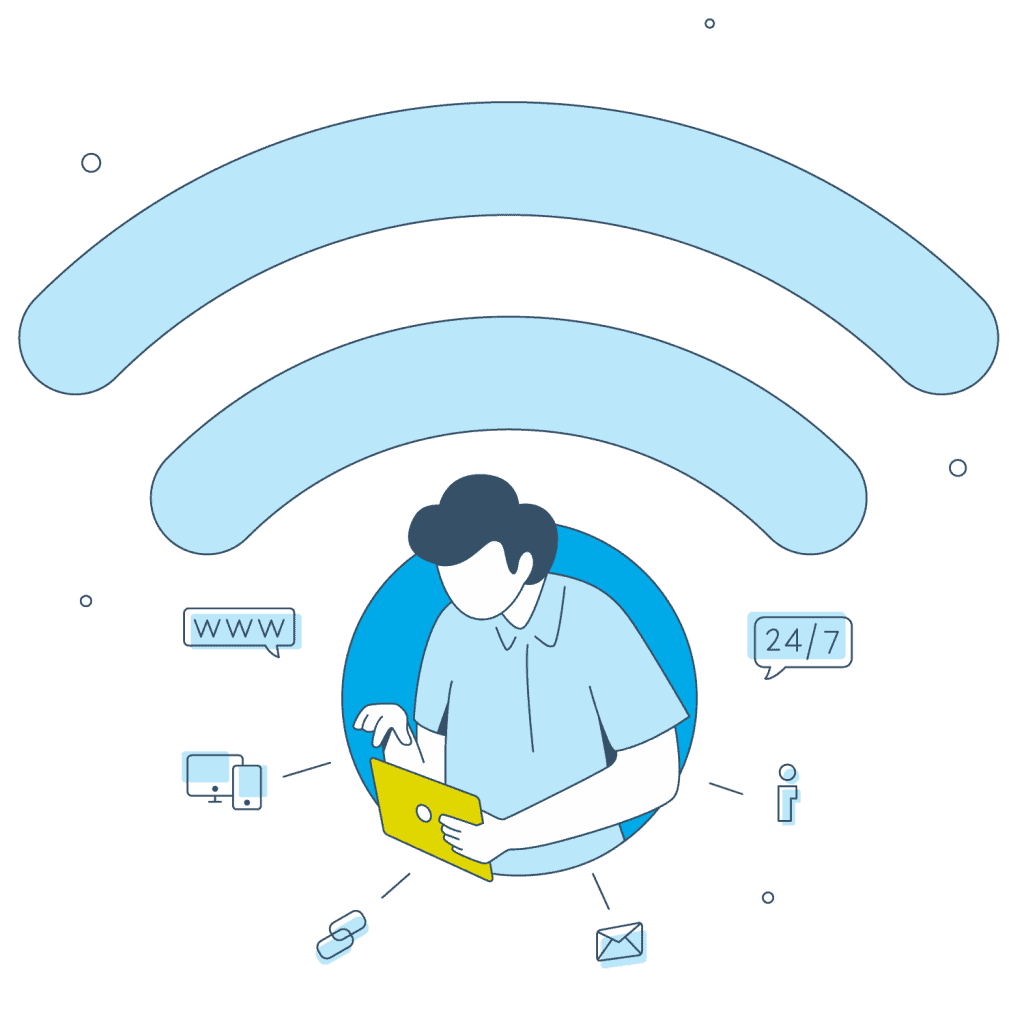 THE PERFECT COMPLEMENT TO THE DIGITAL GUEST DIRECTORY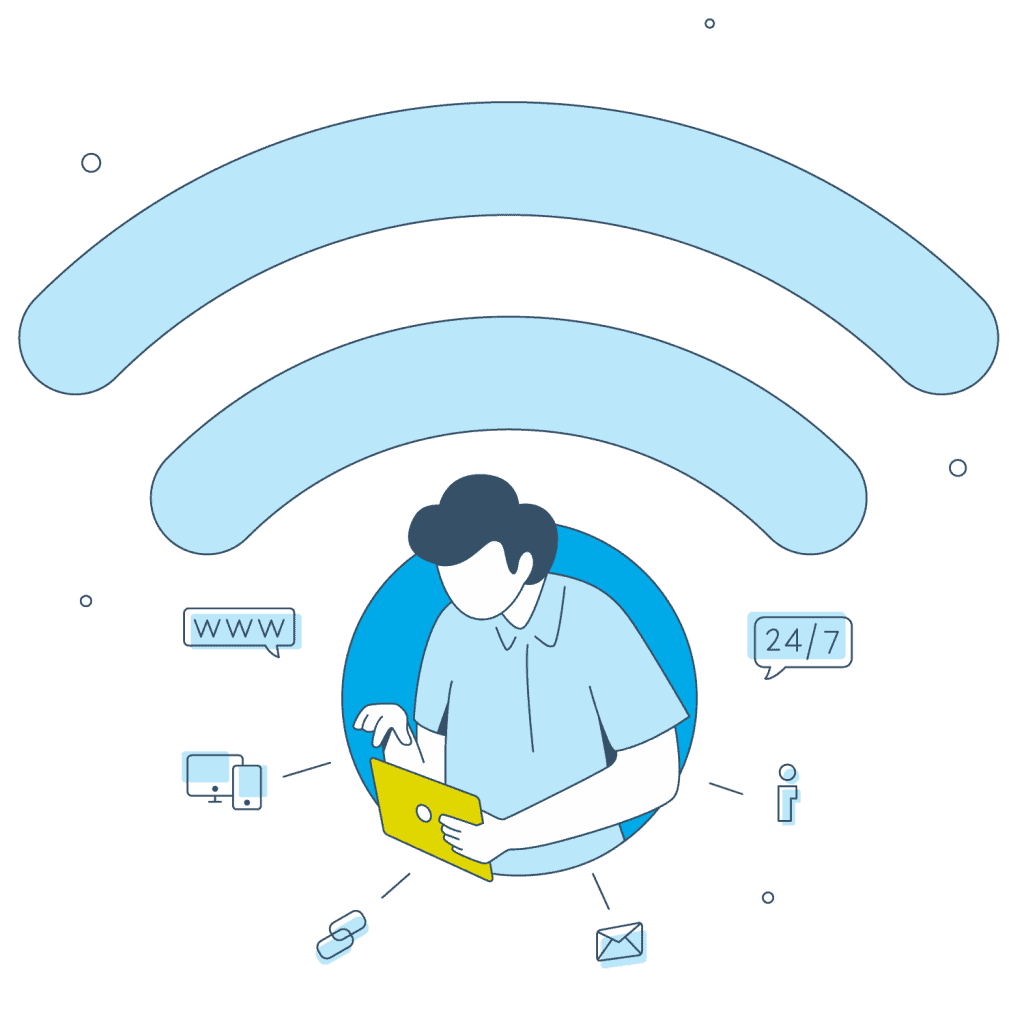 THE LANDING PAGE FOR YOUR WI-FI NETWORK
Connect with your guests via your Wi-Fi network
You will probably have heard the following questions quite often: "Excuse me, what's the Wi-Fi password, please?" And unsurprisingly so, since almost all guests tend to log in to the Wi-Fi shortly after arrival.
Tap into that potential and benefit from our Wi-Fi Landing Page: As soon as your guests log in to the network,they will be redirected to your customised landing page, with everything they need to know at hand.
THE DIGITAL GUEST DIRECTORY AND THE WI-FI LANDING PAGE
Your guests can access your Digital Guest Directory and your customised contents via the Wi-Fi Landing Page. That way, they will be able to get all offers and information with ease – a real win-win! Higher visibility of your offers, better services for your guests.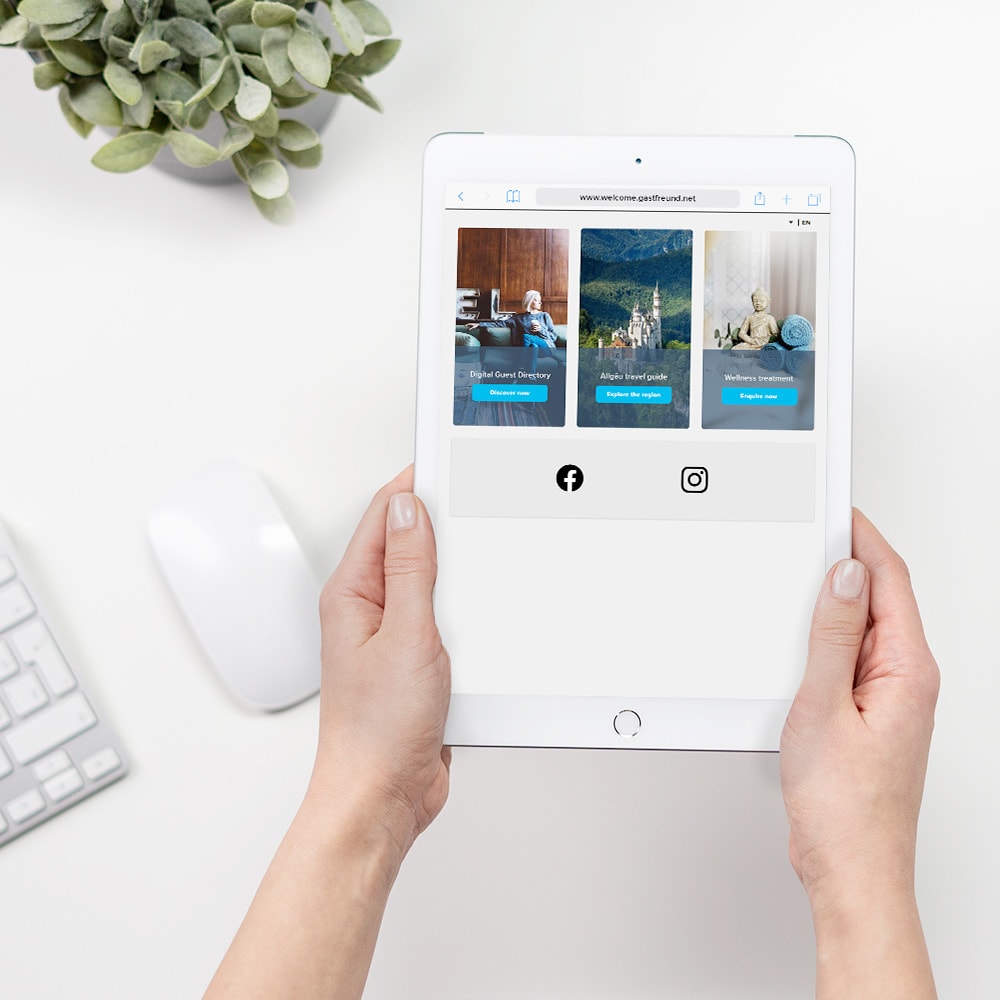 Advantages of the Wi-Fi Landing Page

Wide reach
You can reach virtually all guests via Wi-Fi – around the clock and without having to spend extra time.

Improved service
Digital services complement the personal contact and increase your guests' satisfaction.

Increased sales
Put your information, offers and services into the spotlight to increase booking numbers.
We'll be happy to provide you with further information!
Simply leave your contact details. Your contact person will get back to you as soon as possible to answer your questions.